WHAT IS FUNCTIONAL TRAINING?
Fitness fads come and go. Every month there seems to be a "hot new routine" or training technique that will get the results you've been searching for. In fitness as in life, though, there is no magic bullet. Getting into the shape you want requires hard work and discipline. Enter functional training.
Functional training is the basic concept of training your muscles for use in the real world, to increase your actual strength, balance, and flexibility as you move throughout the day.
Here is a basic introduction to functional training, how it can help fitness enthusiasts achieve their goals, and how to incorporate functional training into your routine.
Functional training focuses on translating work from the gym into the "field" – that is, training with the purpose of enhancing physical performance in everyday life. Whereas disciplines like weightlifting place an emphasis on building one muscle group at a time (i.e., bench press for chest muscles), functional training programs actually focus on whole-body movements that fine-tune the mind's muscle memory and engages the muscle fibers from smaller support muscles to grow actual, usable strength.
Rather than thinking of functional training as an entirely new workout method, instead consider it as an enhancement to your existing regimen. Most athletes, from endurance runners to weightlifters, incorporate functional training exercises into their schedules. As one physical therapist put it on the merits of functional training for optimizing athletic performance, "If you don't do functional training as an athlete, you're missing the boat.
Got interested in functional training? Let's try it together!
Do not hesitate, just try it! You will like it, I promise!
A SPECIAL FORM OF FUNCTIONAL TRAINING: HIGH INTENSITY INTERVALL TRAINING (HIIT)
High intensity intervall training (HIIT) enables you to burn extraordinary much calories within a certain time, therfore it is exeptional to lose your weight. HIIT can burn the same amount of calories with 15 cycles like what you can achive with approximately 45 minutes of single lane running.
It makes the training fun because it is very diversified compared to the conventional training methods. You can exercise HIIT everywhere and even your own weight might be enough for the exercises. So no big special preparations for the maximum effect!
Additionally HIIT helps you to improve the metabolics of your body and stamina.
HIIT – HIGH INTENSITY INTERVALL TRAINING SESSIONS AT ROBERT ENGEL FITNESS
If you are interested in the most effective workout, let me introduce you HIIT!
WHAT ARE THE BENEFITS OF THE FUNCTIONAL TRAINING COMPARED TO TRADITIONAL TRAINING?
Research has shown that functional training delivers results. Several of the benefits that functional training provides those who practice it include:
Stronger, more stable core muscles. Many amateur bodybuilders often omit important core-building exercise programs in favor of the more exotic muscle groups like shoulders, biceps, triceps, quadriceps, and others. While building up all muscle groups is important, the often-neglected core muscles are where movements originate. Having a strong core enhances all aspects of fitness.
Functional training programs for home. Many functional training movements can be performed at home using only body weight. Examples include planking and wall-sits. You don't necessarily need to invest ina gym membership or a complete set of weights to have an effective functional training workout at home
Improved flexibility. One of the major reasons that athletes are injured is because they lack the proper flexibility to safely perform movements. A functional training program, even a brief one that loosens up the joints prior to a heavy workout session, can help prevent injury by improving your flexibility.
Better muscle memory. "Muscle memory" refers to the nervous system's adaptation to movements that are repetitive. A good example of muscle memory is the movements required with the hands and feet during driving – experienced drivers do not need to "think" about what they're doing because their muscle memory has stored all the information in an easy-to-retrieve place. The same phenomenon occurs with training. The more a movement is performed with the engagement of muscle groups that are not ordinarily flexed, the easier and more natural those movements become. Functional training with weights boosts muscle memory.
WHAT DOES THE SCIENCE SAY ABOUT FUNCTIONAL TRAINING?
When it comes to fitness functional training has the scientific backing to prove that it works. Whether functional training with weights is your focus or just building better muscle memory, the science says you can't go wrong with functional training. Best of all, the benefits extend to everyone regardless of sex or age. Many studies have established the rock-hard scientific evidence that functional training improves fitness, reduces disease markers like inflammation and cholesterol levels, and exerts positive effects on the peripheral nervous system.
EQUIPMENTS FOR THE FUNCTIONAL TRAINING
As mentioned previously, one of the best features of functional training is the minimal amount of equipment required to get started. To achieve ideal fitness functional training could really just include body weight. However, there are other options regarding equipments for the functional training. Some examples of the gear for functional training include:
Kettlebells. These are weighted items with a grip on the top of the kettlebell, making them more versatile than traditional dumbbells.
Dumbells and barbells. These staples of traditional weightlifting have a huge role in functional training. Functional training with weights to achieve functional strength training is preferable to machines because smaller support muscles must be used to help the large muscle groups grapple with the weight.
Medicine ball. Chances are that if you've been to a modern gym recently, you've seen these balloon-like balls. They are great for activating the "stabilizer" muscles of the core by requiring careful balancing. They can also be great for training the balancing muscles of the legs by doing one-legged stands on the medicine ball. It's more difficult than it looks and can be an integral part of a functional training workout.
TRX suspension training. TRX utilizes your own body weight for the training, therfore it is suitable for everyone. I prefer the usage of TRX very much at my training sessions, as it can be exercised by everybody and everywhere. TRX fits to the Bootcamp but for the training at home or for the training in the gym as well.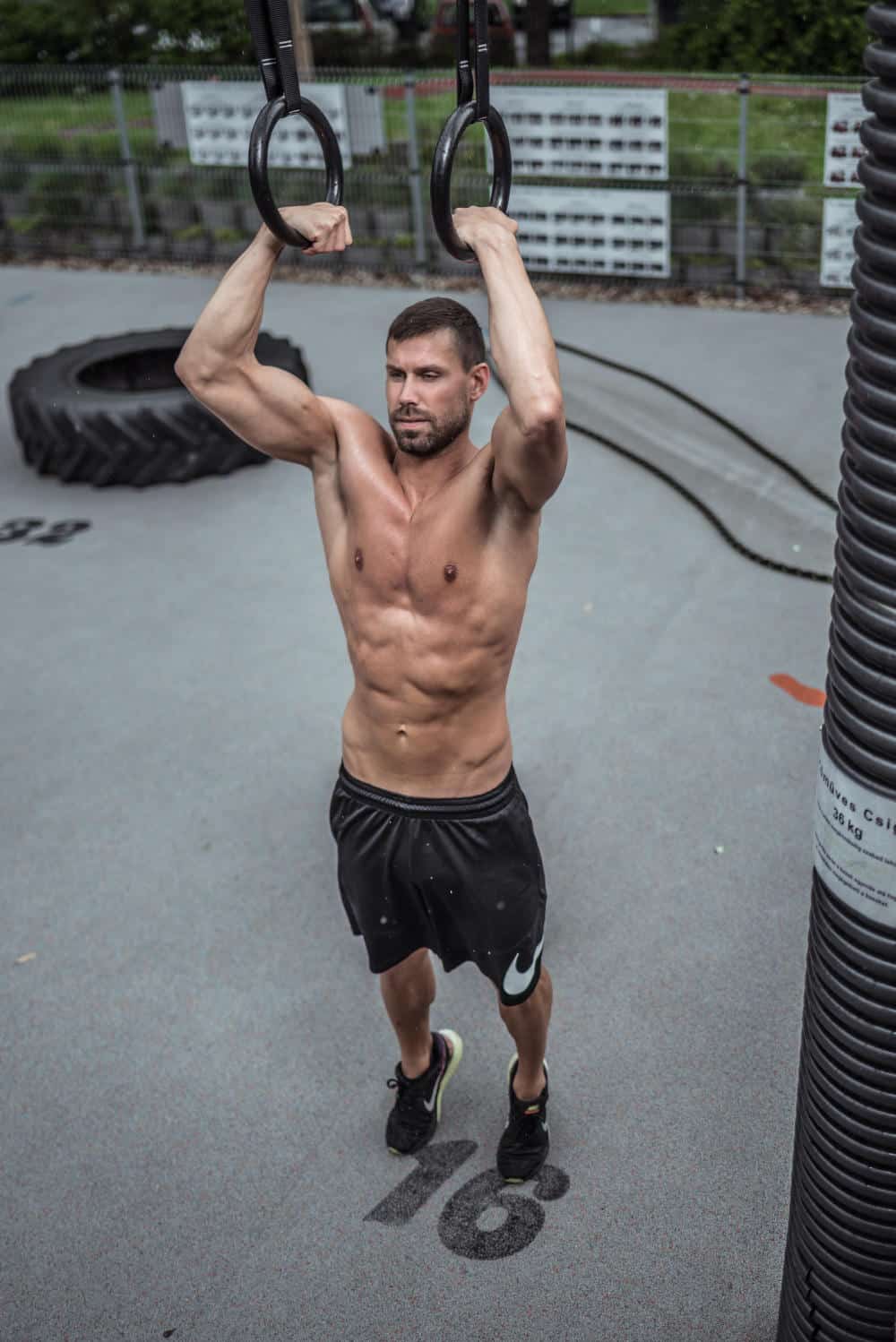 Want to have a new training experience?
I show you how to exercise with every day stuff around and get the highest effects out of your training cycles
HOW DO I START WITH FUNCTIONAL TRAINING PROGRAMS?
Now that we've answered the question of what is functional training and we've covered its benefits, the next question becomes how to start your own functional training routine.
There are a couple of options. Many tutorials are available online at sites like Youtube. Some instructors offer better advice than others and you can try different uploaders until you find one that you like best. If you go this route for your functional training exercises, you can usually do it all at home with a minimal investment in some kettlebells, a yoga mat, and a medicine ball.
If you're interested in becoming the strongest, most adaptable, most versatile version of yourself possible, then consider giving functional training a try. The workouts are fun, the science is proven, and the results are virtually guaranteed if you take the time to design a regimen for yourself (or enlist the help of a personal trainer to do it) and stick to it.
BORED ABOUT TRADITIONAL WORKOUT PLAN?
COME AND TRY A FUNCTIONAL TRAINING SESSION WITH ME!