MUSCLE GAIN
Build YOUR body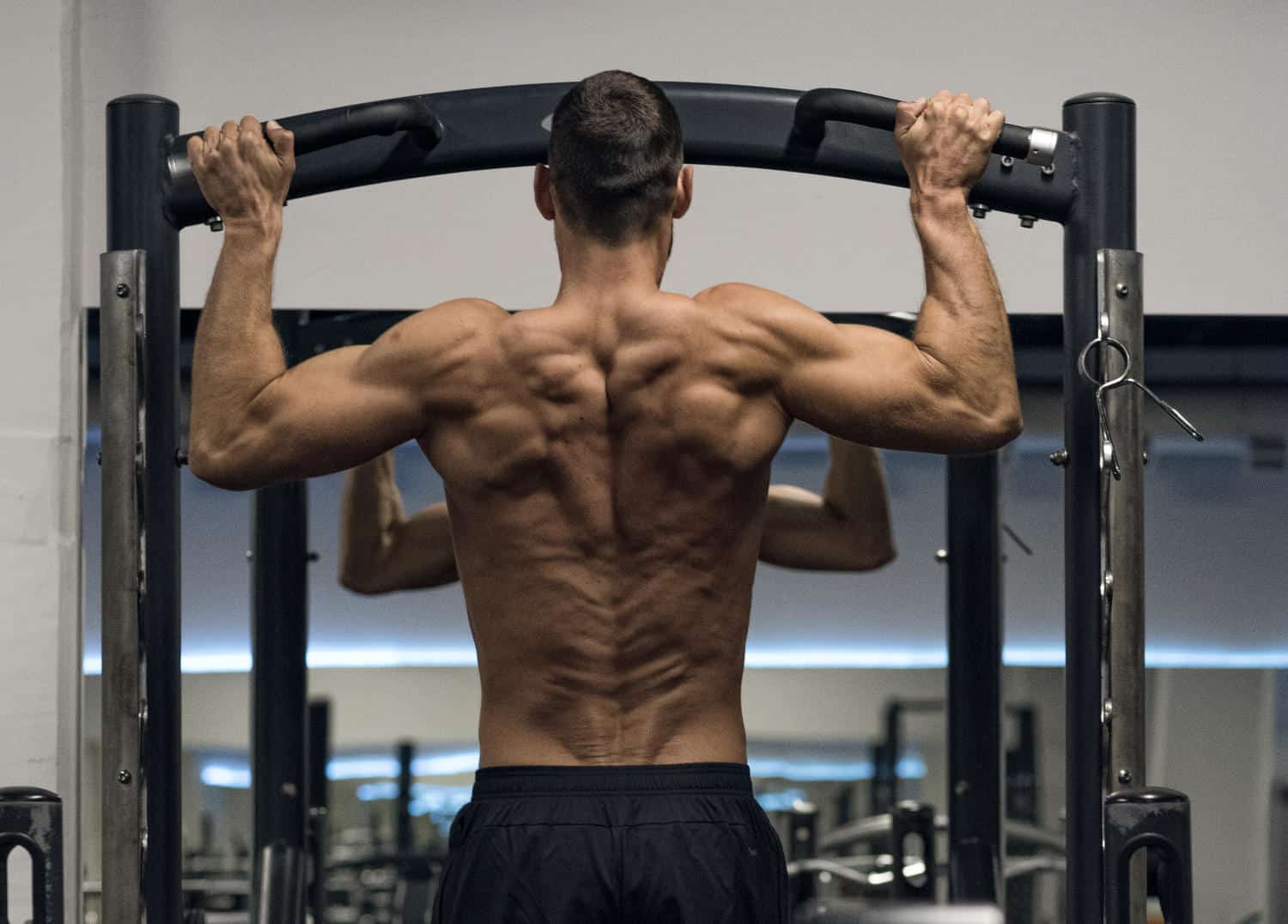 MUSCLE GAIN
Build YOUR body
Many people find themselves trying to chase a bigger and more muscular physique. Looking around at the bigger and leaner fellow gym goers can leave you questioning their secrets. Although there are no true "secrets", there could be areas of your diet and routine that are non-optimal. Gaining pounds of muscle while also avoiding gaining pounds of extra fat will require more than just adding heavy weight lifting into your daily routine.
Below we'll touch on the most important factors to consider when looking for maximum muscle gain with fat loss.
IS FAST MUSCLE GAIN POSSIBLE?
There are many common questions when first entering the world of health and fitness. Some include muscle gain with fat loss, how often you should be working out, and topics around which workout routines are best. "Is fast muscle gain possible?" tops the list however, with many chomping at the bit to get as muscular as possible.
Gaining muscle size is a long road, which requires dedication and hard work consistently over a number of years. There are however certain ways to speed up the process. There is no magic bullet, but it doesn't mean there aren't some hidden techniques to make use of.
YOUR BEST WORKOUT PLAN FOR MUSCLE GAIN – WHICH MUSCLE GAIN EXERCISES YOU SHOULD CONSIDER
There are a few main tenants to consider when crafting a gym routine, and which muscle gain exercises will be most beneficial. While you could attempt to figure out a routine as you go, you may end up spinning your wheels and not gaining the muscle size you are looking for.
Gym Routines for Specific Body Parts
Starting a workout without knowing which parts of the body you plan to attack is one of the biggest mistakes when new to the gym. You should always split up your workouts to train a specific muscle group (or multiple complimenting muscle groups). Some of the most common "splits" include:
"Push" Workout- Focusing on "pushing" movements, these include chest, triceps, or front deltoids.
"Pull" Workout- "Pulling" movements would mainly train upper/lower back, and biceps.
Leg Day- Due to the fact the legs are one of the biggest muscle groups on the body, many people will focus one workout routine purely to training legs.
There are obviously more muscle groups to add into each of these workouts, but this is a solid and effective starting point when looking to split apart the best muscle gain exercises. But what are those exercises?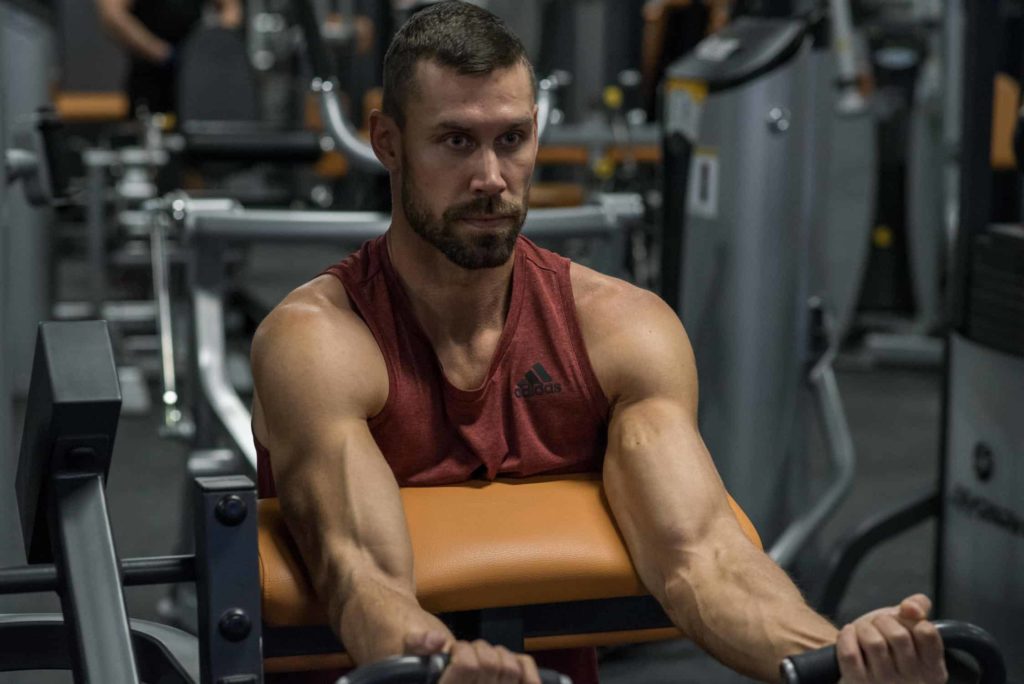 Most Effective Exercises
Each body part will have movements that will promote muscle growth and strength most effectively. Usually these are the heaviest lifts, with a strong focus on free weight movements. Here are a few of the main muscle groups and their primary exercises:
Chest- Bench Press or Dumbbell Press
Legs- Barbell Squats
Biceps- Dumbbell Curls
Triceps- Closed Grip Bench Press
Back- Deadlifts
Number of Sets and Reps
One of the more straight forward aspects of your routine, reps and sets purely come down to the exercise. The rule of thumb should be 6-10 repetitions for maximal muscle growth. Some variables would include more weight (less reps) and lighter weights (more reps) and which muscle group you are working.
When it comes to sets, 3-5 is the sweet spot for muscle growth. More than five and you will find an inability to lift as much weight, and too few sets will under train the muscle.
There are obviously some modifications that you can make depending on experience and physical ability, so refer to section entitled "My Special Muscle Gain Programs – Muscle Gain for Women & Muscle Gain After 40" for more information.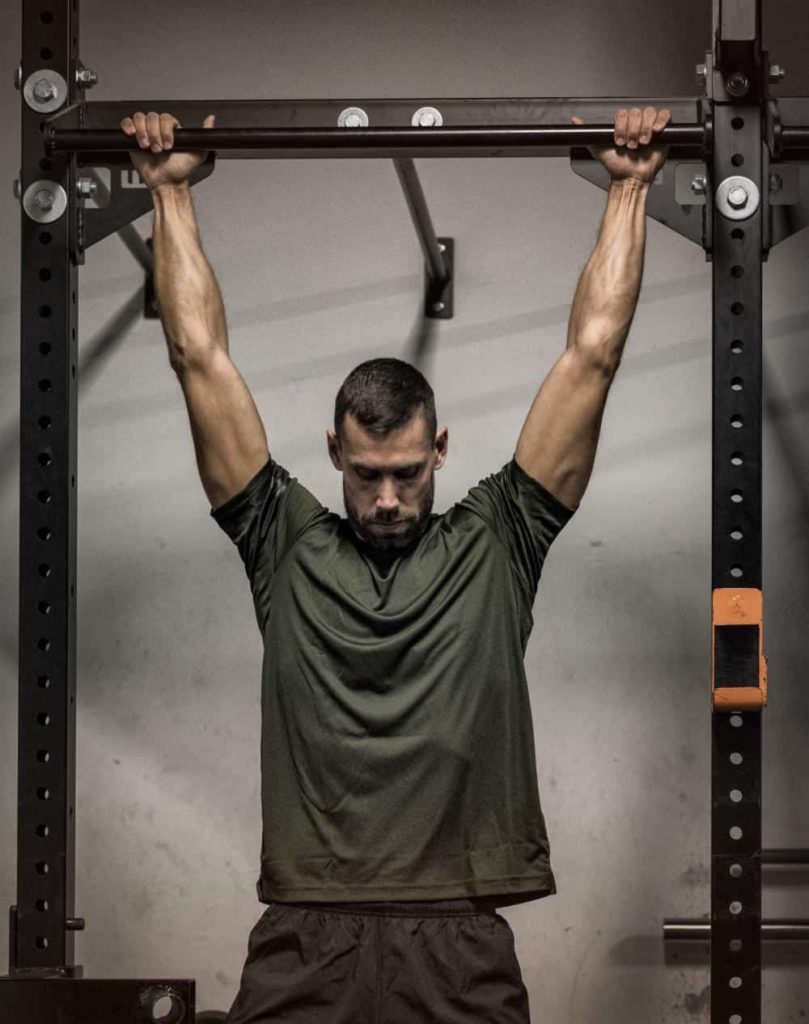 GET THE BEST WORKOUT TO GAIN MUSCLE
If you think about increasing your muscle mass you have found the best trainer!

Almost as important as your workouts, a proper diet is a necessary step in gaining muscle and strength. Although the perfect diet is a hotly debated topic, there are some steadfast truths that you can employ.
Adequate Protein Intake
Protein is the building block for muscle. The single most important nutrient to track for bodybuilders and fitness enthusiasts, it is pivotal to get the proper amount. While fats and carbs will also play an important part of your diet, not getting the right amount of protein will completely negate all the hard work you put into your workouts.
It is recommended that you eat at least one gram of protein per pound of lean body weight. For instance if you weigh 180 pounds, consuming at least 180 grams of protein through lean meats, eggs, or supplemental shakes is necessary.
SUPPLEMENT GUIDE FOR BODY BUILDING
Any diet and fitness regimen wouldn't be complete without additional health supplements. These are more than just regular vitamins (although daily vitamins are important), they will help to promote muscle growth and recovery for avid weight lifters. The most effective supplements include:
Protein Powder- As mentioned above, protein is extremely important when it comes to building muscle. Protein powder can be added to milk or water in the form of a shake. This will help to keep you daily levels of protein high when food doesn't quite cut it.
Creatine- Taken by pill or powder form daily, creatine is naturally found in food. Increased levels will help with strength and muscle growth.
Pre-Workout Supplement- Usually in powder form, this contains a number of ingredients including caffeine to help maintain energy levels throughout your workout.
The above listed supplements are just the tip of the iceberg when it comes to bodybuilding products. Do your research into other supplement guides for body building, as there is a plethora of different products that can aid the process. These supplements can be especially helpful when looking for muscle gain after 40, as growth can be become difficult as you age.
TRAIN YOUR MUSCLES AND EAT CLEAN
MY SPECIAL MUSCLE GAIN PROGRAMS – MUSCLE GAIN FOR WOMEN & MUSCLE GAIN OVER 40
Your age should never stop you to train your body!
Luckily I know, which special modifications you need to your workout for muscle gain over 40 that can aid in the process of growth. We mentioned in the above section "Your Best Workout Plan For Muscle Gain – Which Muscle Gain Exercises You Should Consider" that splitting up your workouts is one of the more effective ways to gain muscle. However, some changes to this game plan will prove beneficial as you get older.
Full body workouts can be especially helpful for those over the age of 40. The added compound movements can aid in joint and heart health, providing similar muscle growth with less risk of injury.
Body weight exercises are also a helpful tool for women looking to gain muscle. With the weights being less overwhelming, your strength and physical mobility will be emphasized with these routines.
GET YOUR PERSONALIZED TRAINING PROGRAM WHICH FITS YOU THE BEST
Try my special muscle gain exercises
There are clearly a number of different techniques to adhere to when looking to gain muscle. Seeking the help from a professional within the diet and fitness world can help you figure out the steps along the way. So if all else fails, seek guidance when embarking on the journey of physical fitness for your best results.
CHECK OUT MY MUSCLE GAIN TRAINING SESSION NOW!
Check out my other offers: PERSONAL TRAINING, FUNCTIONAL TRAINING, BOOT CAMP and WEIGHT LOSS